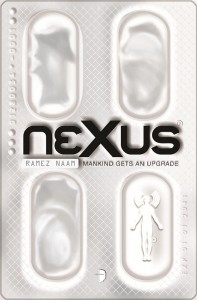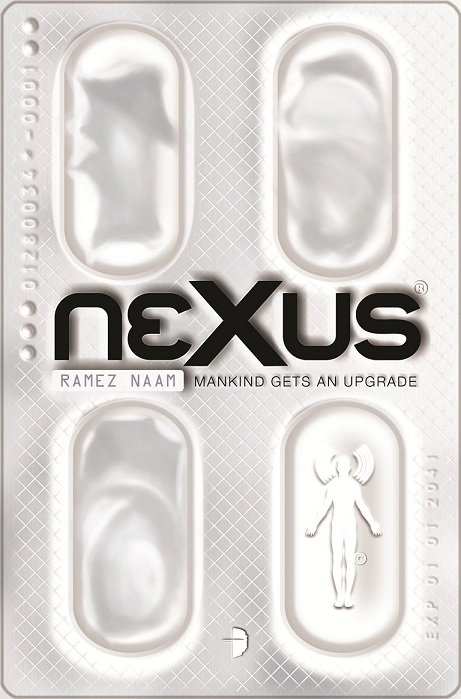 Wow.  It's been an awesome few days.  I've been reading people calling Nexus "Good. Scary good.", "hell of a read", "superb", "brilliant".   Wow!
The response to Nexus has been totally amazing.  I'm thrilled and honored!  Because I'm having a hard time keeping track myself, here's a roundup of all the amazing reviews, articles, interviews, and podcasts from BoingBoing, ArsTechnica, IO9, Wired, SFSignal, HumanityPlus, IEET, and more.
Reviews
Wired says "Good. Scary good… stop reading now and have a great time reading a bleeding edge technical thriller that is full of surprises."  read the whole thing
Cory Doctorow at BoingBoing says "Nexus is a superbly plotted high tension technothriller… full of delicious moral ambiguity… a hell of a read."  read the whole thing
The Wall Street Journal says "Provocative… a double-edged vision of the post-human." read the whole thing
Ars Technica says "Nexus is a lightning bolt of a novel… with a sense of awe missing from a lot of current fiction." read the whole thing
Booklist says "Starred Review. Naam turns in a stellar performance with his debut SF novel… What matters here is the remarkable scope of the story and its narrative power." read the whole thing
Publisher's Weekly says "Mesmerizing".
SFX Magazine says "Naam displays a Michael Crichton-like ability to explain cutting-edge research via the medium of an airport techno-thriller."
Ben Goertzel at HPlus Magazine says "speculative yet impressively plausible… Nexus, as well as being a fun read, has something to contribute to the dialogue that humanity is now having with itself" read the whole thing
WTF Are You Reading? says "the perfect blend of "The Matrix" and "War Games"… I would recommend this book to  anyone who has ever sat in from of the glow of their computer screen and wondered "what if"…" read the whole thing
Katherine McCarthy at the IEET says "If it isn't the cinematic handling of some very futuristic images or the curious immersion of cybernetic pondering into the narrative flow; Ramez Naam's Nexus will impress a reader" read the whole thing
PageOfReviews says "Nexus is a fascinating study into how technology might inform human evolution. At times it is also a scathing commentary on the United States' "War on Drugs" and "War on Terror"." read the whole thing
Timothy Ward says "Ramez writes excellent action sequences, incorporating his technology well, and the lives at stake are more than just cardboard cutouts. No one in this story is "as meets the eye,'" read the whole thing
Trevor Hogg at Flickering Myth says ""Naam has a visual style with his words which leads to one experiencing cinematic scenes rather than being swamped with textbook exposition." read the whole thing
Bookworm Dreams says "Five Stars. Nexus by Ramez Naam reminds me of my favorite science fiction authors: Cory Doctorowwith dystopia/government conspiracy theme, Michael Crichton with unexpected twists and action/adventure, Arthur C. Clarke because everything Ramez Naam described has a scientific background." read the whole thing
Interviews and Podcasts
GeekWire featured me in an interview as their Geek of the Week
Brenda Cooper interviews me at SFSignal
Kristin Centorcelli interviews me at My Bookish Ways
I'm on Cesar Torres's podcast, The Labrynth
I'm on Timothy C. Ward's podcast, AudioTim
Articles
I have a guest post at SFSignal on The Science of Nexus (adapted from an essay at the end of the book)
I have a longer article, with videos and links, at IO9 – Re-Wiring the Brain: The Science of Nexus
And last but definitely not least, over at John Scalzi's Whatever blog, I have a piece about The Big Idea behind Nexus.
And there's more to come!