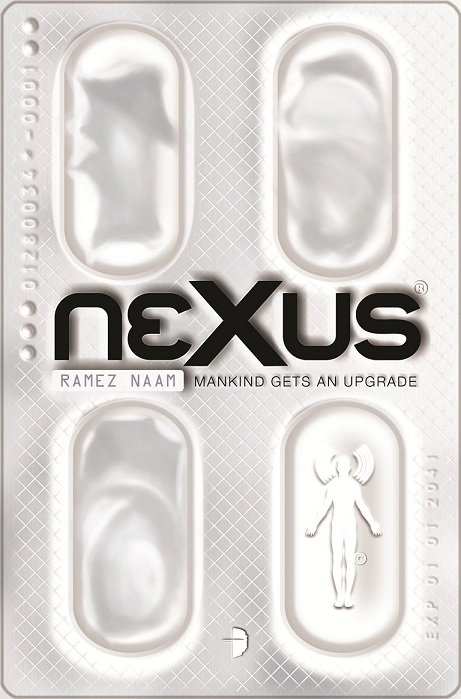 If you attended Worldcon 2012 (Chicon) or are registered for Worldcon 2013 (LoneStarCon) or Worldcon 2014 (LonCon), I will send you a FREE electronic copy of Nexus.
Just drop me an email to get it.
If you read it and love it, I hope you'll consider nominating Nexus for the Hugo Award for Best Novel or nominating me for the Campbell Award for Best New Writer.  But either way, the book is yours, and what you do with it is up to you!
(Each copy will be bought and paid for by yours truly. I am, in effect, buying you the book as a gift.)
Is Nexus worth your time?
Well, here's what others have to say about Nexus:
Wired says "Good. Scary good… stop reading now and have a great time reading a bleeding edge technical thriller that is full of surprises."  read the whole thing
Cory Doctorow at BoingBoing says "Nexus is a superbly plotted high tension technothriller… full of delicious moral ambiguity… a hell of a read."  read the whole thing
The Wall Street Journal says "Provocative… a double-edged vision of the post-human." read the whole thing
Alastair Reynolds, author of Revelation Space, says "Gripping near future speculation… All the grit and pace of the Bourne films."
Ars Technica says "Nexus is a lightning bolt of a novel… with a sense of awe missing from a lot of current fiction." read the whole thing
Booklist says "Starred Review. Naam turns in a stellar performance with his debut SF novel… What matters here is the remarkable scope of the story and its narrative power." read the whole thing
Why am I doing this?
Nomination seasons for the Hugo Awards and the Campbell Award are here. And the nominations are made by Worldcon attendees.  Because Nexus came out at the very very end of 2012 (December 18th), fewer people will have run across it in the natural course of things than for a book that was published in the beginning or middle of 2012. This offer is intended to balance that out.
You can nominate up to 5 works in each category.  Think of this not as your final vote, but as your assertion that a book or an author is worth consideration.  Your nominations are due by March 10th.  The electronic ballot is here.
If you read it, will you nominate it for the Hugo or me for the Campbell?  That's entirely to you! Whether you do or don't, I'll be delighted that you took the time to read it.
Drop me an email and I'll buy you a copy, absolutely no strings attached.
Who I'm Considering Nominating
I don't think it's fair to only promote my own work when there are so many other great writers and books out there.  I'm behind on my own reading, but plan to catch up in February, before the March 10th deadline for nominations.   That said, as of right now, books and authors I'm considering nominating:
For Best Novel:
The Fractal Prince by Hannu Rajaniemi – Rajaniemi's second novel is even better than his debut, The Quantum Thief.  Incredibly original worldbuilding, fun characters, fast pace, and interesting speculation on a truly post-Singularity world.
2312 by Kim Stanley Robinson – Stan Robinson has created an incredible thoughtful, philosophical work that explores geo-engineering, human sexuality, economics, consciousness, and AI.  It's a book to be savored rather than rushed through, and with ideas that have stuck with me since I read it.
For Campbell Award For Best New Author
Hannu Rajaniemi tops my list.
What Else I Plan to Read Before Nominating
As I said, I'm behind on my reading.  At the top of my list of books that came out in 2012 which I must soon read (many of which may be strong contenders for the Hugo or their authors for the Campbell) are:
vN by Madeline Ashby (a debut novel, which also makes Madeline eligible for the Campbell)
Throne of the Crescent Moon by Saladin Ahmed
Blue Remembered Earth by Alastair Reynolds
The Hydrogen Sonata by Iain M. Banks
Alif the Unseen by G. Willow Wilson
I'll update my thoughts on nominees after I've read all of these (and hopefully more).