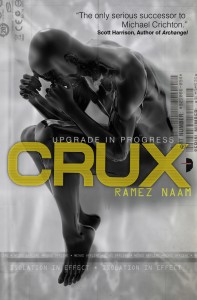 On the heels of the incredibly well-received Nexus, (now optioned for a film by Paramount and Darren Aronofsky and chosen as one of NPR's Best Books of 2013) book 2 of the Nexus saga, Crux, has arrived.
If you haven't already read Nexus, go see all the amazing things people have said about it or just buy yourself a copy.
PRAISE FOR CRUX:
"A blisteringly paced technothriller that dives deeper and even better into the chunky questions raised by Nexus. This is a fabulous book, and it ends in a way that promises at least one more. Count me in." – Cory Doctorow, BoingBoing (read more)

"Smart, thoughtful, and hard to drop, this richly nuanced sequel outshines its predecessor with a wide cast of characters and some complicated, uneasy questions about power, responsibility, and the future of humanity." – Publishers Weekly (read more)

"Potent like Naam's vividly imagined nano-drug Nexus, Crux is a heady cocktail of ideas and page-turning prose. It left my brain buzzing for days afterwards." – Hannu Rajaniemi, author of The Quantum Thief
"Crux is an outstanding speculative fiction adventure … in the same league as Michael Crichton and Daniel Suarez. Put it at the top of your summer reading list!" – Scientific American (read more)
"Sublime. This book is speculative fiction at its finest.. Mr. Naam masterfully mobilizes the zeitgeist of contemporary political and tech culture.. Tempts readers with equal parts dread and optimism. This is not a book to be missed." – Page of Reviews (read more)
"Readers of Ramez Naam's techno-thriller NEXUS will not want to miss the awesome sequel, CRUX." – Kurzweil AI (read more)
"Crux does the work of great science fiction. It makes the reader look closely and critically at what kind of world we're building here and now." – Kent Peterson (read more)
"Naam's writing is always strong, fluid and sure. With gripping, heart-pounding action scenes and muscle-binding tension normally reserved for horror stories, Crux is a book you don't want to miss." – Always Unmended (read more)
"A brilliant and complex piece of cyber fiction and political suspense, Crux is the sequel to the equally brilliant Nexus." – Libriomancer's Apprentice (read more)
Read the first chapter of Crux free at IO9!
Crux – Coming August 27th 2013 – Buy at Amazon

Six months have passed since the release of Nexus 5. The world is a different, more dangerous place.
In the United States, the terrorists – or freedom fighters – of the Post-Human Liberation Front use Nexus to turn men and women into human time bombs aimed at the President and his allies. In Washington DC, a government scientist, secretly addicted to Nexus, uncovers more than he wants to know about the forces behind the assassinations, and finds himself in a maze with no way out.
In Thailand, Samantha Cataranes has found peace and contentment with a group of children born with Nexus in their brains. But when forces threaten to tear her new family apart, Sam will stop at absolutely nothing to protect the ones she holds dear.
In Vietnam, Kade and Feng are on the run from bounty hunters seeking the price on Kade's head, from the CIA, and from forces that want to use the back door Kade has built into Nexus 5. Kade knows he must stop the terrorists misusing Nexus before they ignite a global war between human and posthuman. But to do so, he'll need to stay alive and ahead of his pursuers.
And in Shanghai, a posthuman child named Ling Shu will go to dangerous and explosive lengths to free her uploaded mother from the grip of Chinese authorities.
The first blows in the war between human and posthuman have been struck. The world will never be the same.
File Under: Science Fiction [ Upgraded | Closer Than You Think | Upload | Civil War ]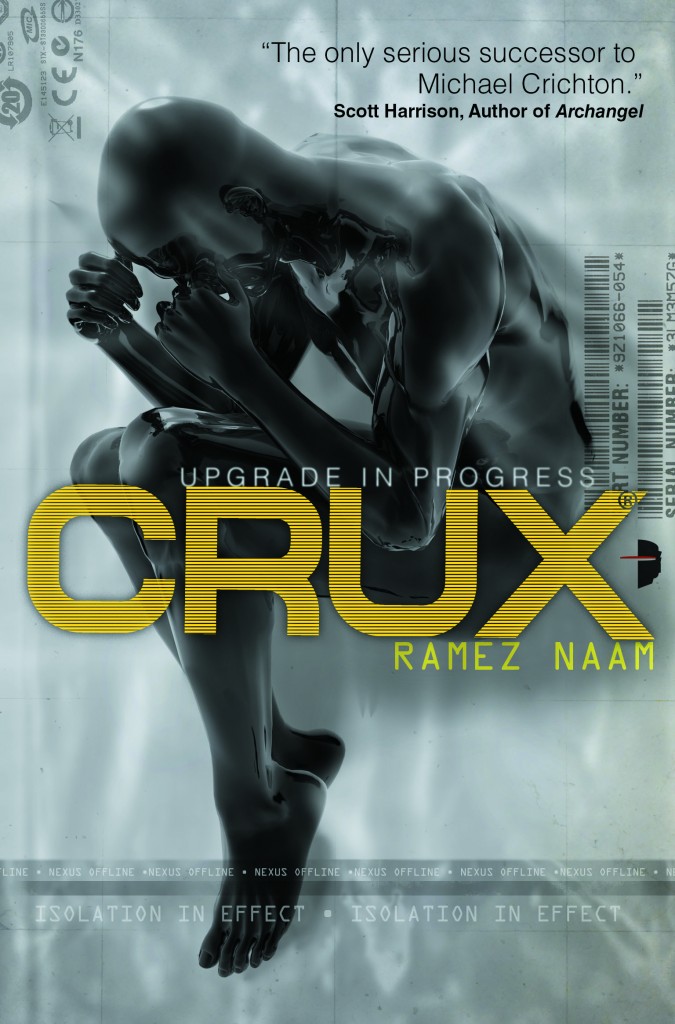 What People Are Saying About Nexus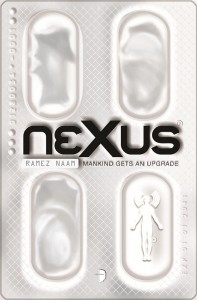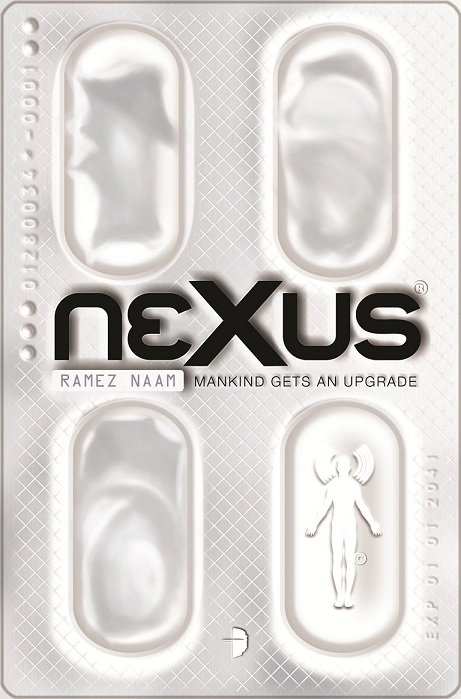 Wired says "Good. Scary good… stop reading now and have a great time reading a bleeding edge technical thriller that is full of surprises." read the whole thing
Cory Doctorow at BoingBoing says "Nexus is a superbly plotted high tension technothriller… full of delicious moral ambiguity… a hell of a read." read the whole thing
The Wall Street Journal says "Provocative… a double-edged vision of the post-human." read the whole thing
Alastair Reynolds, author of Revelation Space, says "Gripping near future speculation… All the grit and pace of the Bourne films."
Ars Technica says "Nexus is a lightning bolt of a novel… with a sense of awe missing from a lot of current fiction." read the whole thing
Booklist says "Starred Review. Naam turns in a stellar performance with his debut SF novel… What matters here is the remarkable scope of the story and its narrative power." read the whole thing
Publisher's Weekly says "Mesmerizing".
SFX Magazine says "Naam displays a Michael Crichton-like ability to explain cutting-edge research via the medium of an airport techno-thriller."